The history of the game
During the 1800s golfing began to make an impact in Great Britain where the establishment of the railway lines now made it possible for the middle classes to reach the often remote golf-links. At the same time, however, the English upper classes required to practise this wonderful game in a more intimate and less strenuous way.
An unknown, but creative, person decided to build the Green as a clock face with 12 starting points – one for each hour of the day. The hole was placed randomly in the clock-face, so that the distance to the hole from any of the 12 tees were all different. It was especially the nobility who built Clock-Green's in their various parks and gardens and Clock-Golf became a favourite pastime with this class.
One of Queen Victoria's younger sons, The Duke of Connaught was a keen golfer and his daughter Princess Margaretha took after her dad with regard to this sport. And quite naturally she influenced her fiancé – and later husband – the Crown Prince of Sweden, so he became just as bitten by golf as his British family.
ClockGolf at the Castle "Gråsten"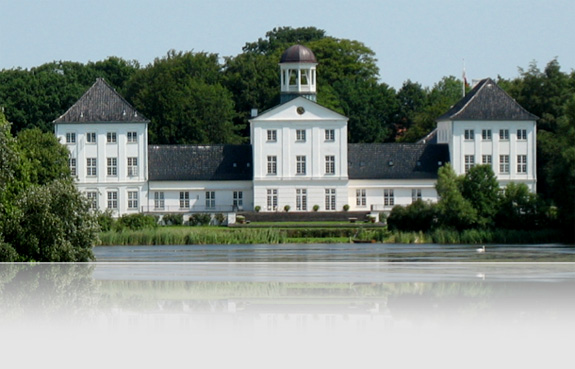 One of the children from this marriage was Ingrid, the Ingrid that later became one of the most beloved Queens' of Denmark. We all know she was very interested in golf and during her summer residences at the castle of Gråsten, she built the very first Danish "ClockGolf" course. This was the place where she gave her children and grand children their first lessons in 'The Game of Kings'.
A few years ago a 'ClockGolf' course was built in connection with the Danish Golfing Museum, so that all guests staying at Munkebjerg Hotel with its views over the Firth of Vejle in Denmark could try this fun and entertaining way of playing golf.
Extracts from the book "Golf i de gode, gamle dage" [Golf in the good old days] ISBN 87-91660-11-4
(danmarks-golfmuseum.dk)